Here are some of the wedding invitations Jack and I are considering.
This one we like because it matches the font of our save-the-date stamp that I posted yesterday. It's just that for 100 invitations, it'll come to $234, plus RSVPs equals $407. I just really don't have that in my budget of $4,000 with 155 guests.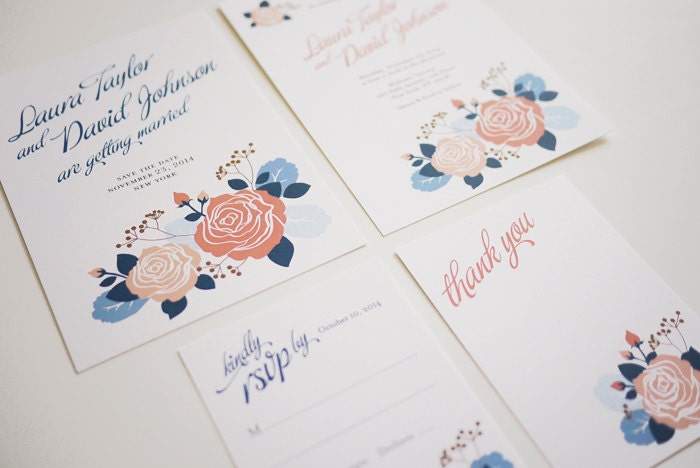 And last, but definitely not least: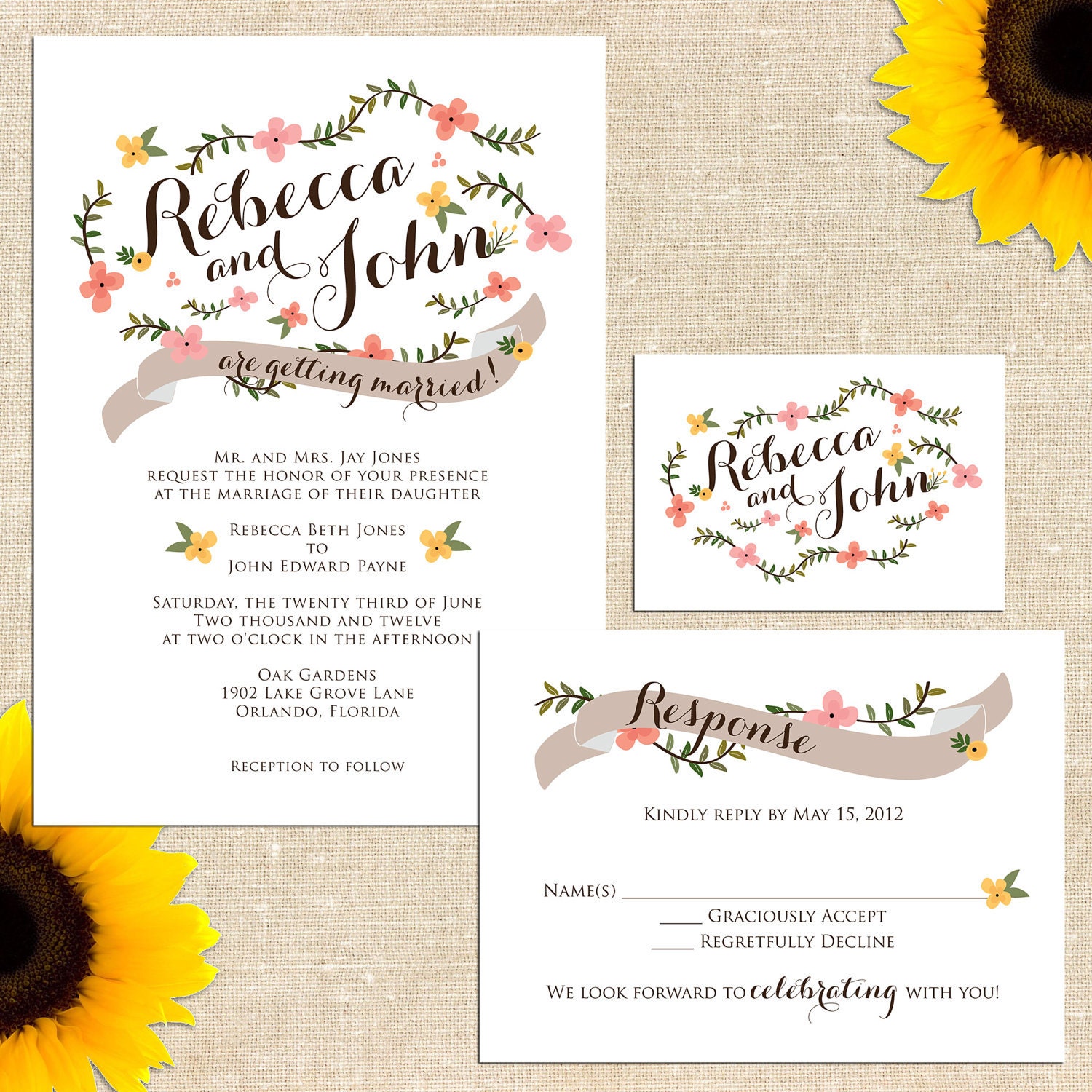 I especially like this one, not only for it's vintage feel, but because the customer can choose many different things in this design.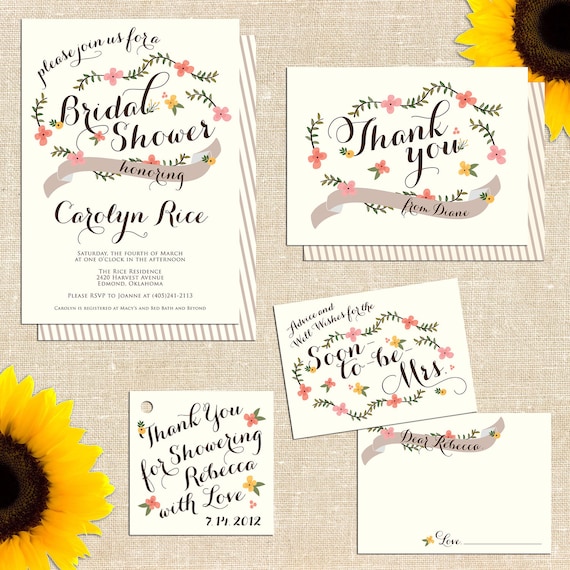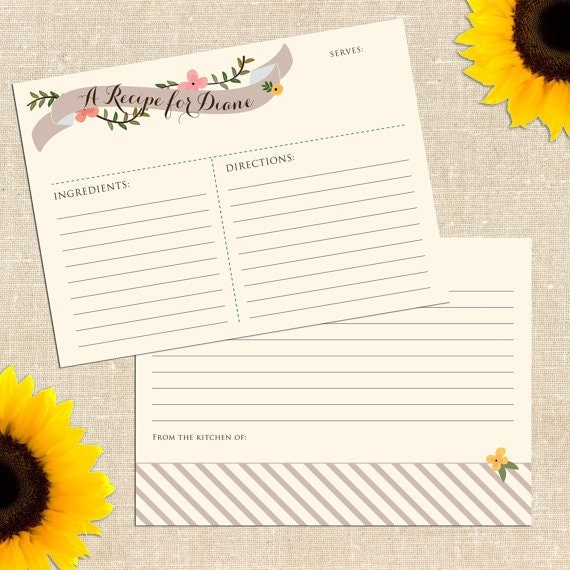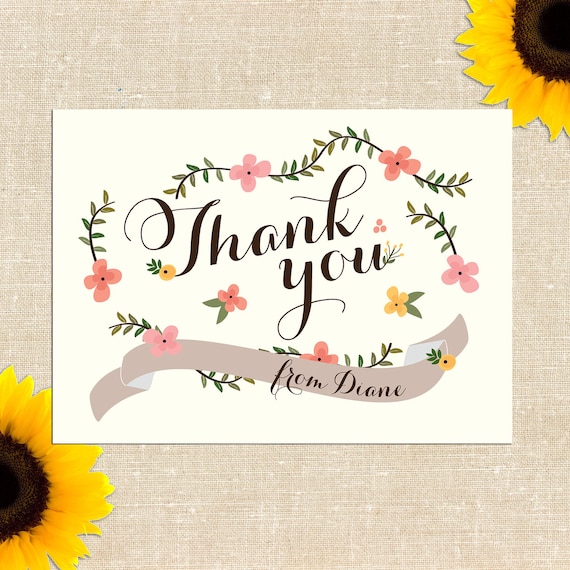 And look at this! Wouldn't it be fun to frame this and have your guests sign around it like a guestbook?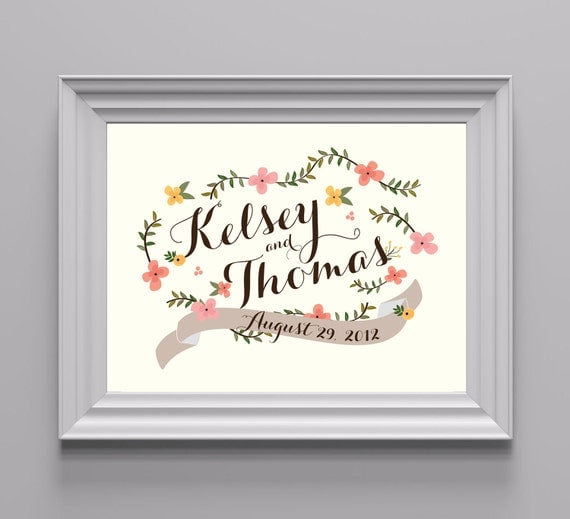 I ordered samples from Minted a few days ago. After they arrive, we'll finally make a decision.